A Perfect Pairing | September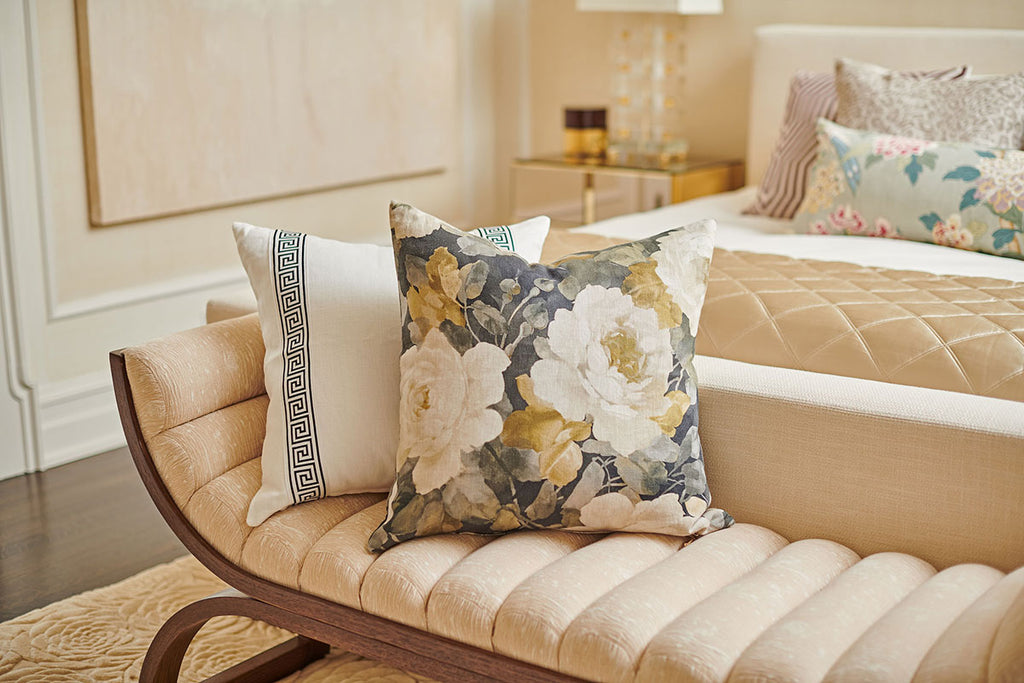 How to pair your throw pillows.
It's with a focus on the smallest but most essential details that great design elevates itself above simply good design. At House Finery, we believe your home should reflect your own rich and deeply personal stories. Surrounding yourself with a collection of meaningful, fine décor items makes a house feel like a home. Our goal is to evoke an ideal blend of high design and impeccable craftsmanship.
This month's perfect pairing focuses on heightening the depth, contract and character of your space to create a focal point for your room.
Our Belgian Linen with Greek Key Trim in Snow paired with our Modern Floral in Green Ash for a high-contrast timeless contemporary look.